Intravenous (IV) Sedation

San Antonio, TX


If you have reservations about the dentist, even if it's just a simple cleaning and exam, you probably do your best to avoid going. However, even if your oral hygiene practices at home are by the book, neglecting professional cleanings can still cause you to suffer gum disease. And once you have gum disease (past gingivitis), getting rid of it and allowing your mouth to heal on your own is impossible. Professional treatment is required. Without it, bacteria continue to attack your gums, teeth, and jawbone, causing receding gums, infections, bone degeneration and tooth loss. At Aesthetic Periodontal and Implant Specialists, your oral health is important. But so, too, is your comfort. To help you get the procedures you need to be done, we offer sedation options, including IV sedation.


Why Use Sedatives?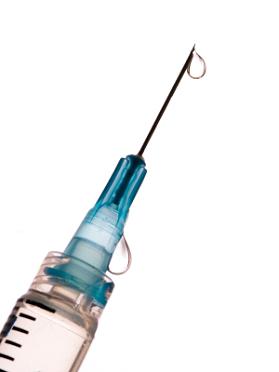 Anxiety is often enough to keep you from getting done important dental procedures. But these procedures, even a cleaning, are essential for your oral, and overall, health. Sedation helps to ease your anxiety. There are other reasons for using sedatives as well:

| | |
| --- | --- |
| • | You cannot handle pain. |
| • | Your teeth are extremely sensitive. |
| • | You find it difficult to sit still. |
| • | You have a bad gag reflex that makes even simple procedures difficult. |
| • | You need to have a significant amount of work done in one appointment. |
What is IV Sedation?

IV sedation is considered a moderate form of sedation, on the same level as oral conscious sedation. The medication is delivered directly into your bloodstream via a needle, which means that it goes to work immediately. This particular type of sedation has been known to produce an amnesic effect. There are a few different types of medication that can be used including diazepam, triazolam, and lorazepam. The specific medication used will depend upon your procedure and your specific needs.


How Does IV Sedation Work?

Before your procedure, it is important to note that you should not have anything to eat or drink anything, including water, for at least 6 to 8 hours prior. When you go in for your appointment, a needle will be inserted either into your arm or at the back of your hand. Sedation goes to work usually within 30 seconds and can be controlled by one of our trained staff members. As soon as your procedure is over, the sedation is stopped, and the needle removed. Make sure that you have someone with you who can drive you home, as the effects can linger.


Pros and Cons of IV Sedation

IV sedation has several benefits:

| | |
| --- | --- |
| • | You will be completely relaxed, so more work can get done. |
| • | Sedation can be controlled by a trained professional. |
| • | It goes to work within seconds. |

There are also a few drawbacks to consider:

| | |
| --- | --- |
| • | IV sedation requires the use of a needle. |
| • | The effects of the sedation will linger, and you will feel groggy. |
| • | You cannot eat or drink before your procedure. |
| • | You may feel nauseous. |

You may be nervous about coming to the office for necessary procedures, but the health of your mouth, as well as your overall health may depend on them!