Understanding and Treating Advanced Periodontitis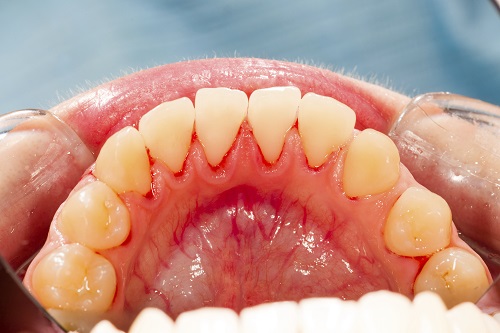 Do you have some periodontitis symptoms? Persistent bad breath, bleeding gums, loose teeth, receding gum line? If so, there is a good chance that you are suffering from advanced periodontitis. It is a severe gum disease that requires professional treatment. This blog post will discuss advanced periodontitis and how it can be treated successfully.


What Is Advanced Periodontitis?

Advanced periodontitis is a severe gum disease that can lead to tooth loss. It occurs when the gums and bones around the teeth become infected. The infection can cause the gums to pull away from the teeth, eventually leading to tooth loss. Advanced periodontitis is more common in adults than in children.


Symptoms of Advanced Periodontitis

Advanced periodontitis can cause several symptoms, including bad breath that doesn't go away, red, swollen, or tender gums, loose teeth, sensitive teeth, painful chewing, and changes in the fit of partial dentures. If you have the symptoms, see your dentist right away. Advanced periodontitis is a severe condition that requires treatment to prevent tooth loss.


Gum and Bone Grafts

It includes taking gum tissue from another part of the mouth or using artificial gum to cover exposed roots. It can help reduce sensitivity, protect the root, and improve the appearance of your smile. It is a surgical procedure that replaces bone lost to periodontitis. The new bone may be taken from another area of your body or a cadaver. Bone grafts can help reduce tooth loss and improve your overall oral health.


Laser Therapy

Laser therapy is an effective treatment for advanced periodontitis. It can be used to remove bacteria and tartar from the teeth and to stimulate new bone growth. Laser therapy combines different treatments, such as scaling and root planing.

Our dentists are trained to treat advanced periodontitis, a more severe form of gum disease. This disease attacks the gums and bones that support your teeth. If left untreated, you will lose a tooth. We offer different methods to treat this oral problem.