Understanding The Oral Microbiome Within Your Mouth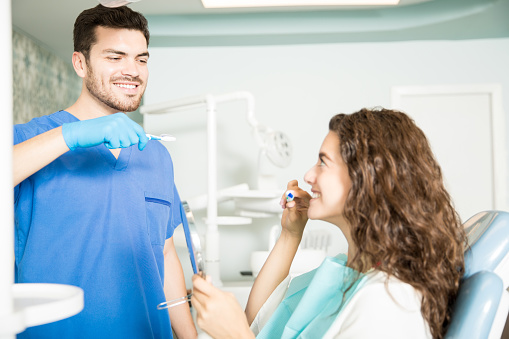 To help keep your mouth healthy, it is crucial that you brush and floss. Often, using a mouthwash can help get rid of the bad bacteria, however, it also eliminates the useful bacteria in the mouth. Bad bacteria are the stuff that produces plaque and bad breath in the mouth. If you want to maintain proper oral health and hygiene, it is paramount that you start shifting your thinking from eradicating bacteria to finding balance. And this is where it comes pretty important to know what microbiome is all about.


Microbiome in the Mouth

The term microbiome often refers to the billions of microorganisms living in our bodies that contribute to the functions of the body. The microbiome of the mouth alone has hundreds of billions of such microorganisms, and most are bacteria. Scientists have discovered over 700 different bacteria species that breed, live, and breathe in our mouths.


Not All Bacteria Are Harmful

Although your mouth is full of microscopic bacteria, it is not a bad thing altogether. Oral bacteria play an important role in our overall health. Some bacteria within the mouth, for instance, help us metabolize nitrate. Nitrate is a nutrient we find in foods such as leafy greens and it helps regulate blood pressure. If, for example, you do not have such bacteria because you are cleaning and rinsing your mouth with antiseptic mouthwash that kills them all, it is likely that you are not getting the benefits of the nitrate-rich food, even if you are consuming foods with these nutrients every day.


Some Bacteria are Bad

There are those bacteria we should eradicate from the mouth through regular oral hygiene. A bacterium known as Fusobacterium nucleatum, which is found in the mouth, may be linked to colon cancer. Again, bacteria in the mouth thriving on sugar usually produce acid that wears off the tooth enamel. Besides, if these bacteria enter the bloodstream, they are able to cause serious diseases in other parts of the body.

Having clean teeth as well as healthy, pink gums indicates a healthy as well as balanced oral microbiome. Find out more about bacteria in the mouth and what you can do to eradicate the bad ones. Schedule an appointment now.