Oral Irrigation Can Be An Effective Alternative To Traditional Flossing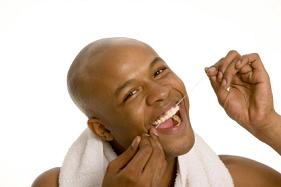 When we talk of great oral hygiene, there are two things involved – daily brushing and flossing. People brush their teeth to do away with plaque, a thin biofilm comprising of bacteria and food debris, from the tooth surfaces. On the other hand, flossing removes plaque lodged in between the teeth where toothbrushes cannot reach effectively.


When Flossing Becomes Difficult

Many people have a hard time keeping up with their flossing routine. Perhaps, it is because manual flossing whereby we utilize a string seems to demand quite a manual dexterity. That being said, people may still master the technique of flossing with string when they get proper training and do more practice. However, some people, though, are unable to dedicate their physical ability to sufficient flossing. Additionally, string flossing tends to be difficult for people who wear orthodontic braces among other appliances that aim to cover the teeth.


Oral Irrigation as an Alternative to Conventional Flossing

Oral irrigation involves the use of pulsating water to remove plaque. The water is pressurized by a countertop or handheld device referred to as a water flosser or oral irrigator. It is emitted via a special nozzle that you direct at the teeth.

If you are finding traditional flossing a problem, you can try oral irrigation. Whichever method you utilize, though, it is crucial you floss daily so that plaque is kept under control between the teeth. Together with brushing and routine dental visits, flossing is one of the things you can do to improve your oral health and keep the teeth healthy and free from gum disease or tooth decay. Schedule an appointment with our periodontal team for a consultation and get more information about flossing. Our team can also train you on how to effectively floss with string if you feel that you are not doing it properly.