Surgical and Non-Surgical Treatments for Periodontal Treatment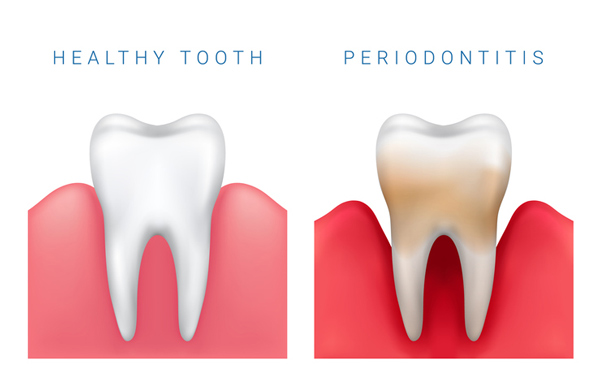 Gum disease, or periodontal disease, generally refers to the infection and inflammation that damages the tissues and bones that support your teeth. It is important to keep in mind that the proper treatment for gum disease usually depends on the severity of the infection itself.


Non-Surgical Treatments

If we confirm that you have gingivitis or minor periodontal disease, deep cleaning, or scaling and root planning, is usually the first non-surgical treatment you will undergo. This procedure mainly involves the removal of hardened plaque deposits and bacteria below the area of your gum tissue.

Shortly after one or two appointments of deep cleaning, we may need you to follow through with other non-surgical treatments such as antibiotics, antimicrobials, and host modulation. In some cases, patients need extensive use of maintenance therapy to sustain their oral health.


Surgical Treatments

Most periodontists would agree that a non-surgical approach is more than enough when it comes to treating minor cases of gum disease. However, surgical treatment is usually a necessary procedure for those that have a severe or advanced case of periodontitis.

Periodontal disease can often cause pockets or spaces to form between your gums and teeth. Over time, these pockets can cause a buildup of bacteria and hardened plaque deposits. If deep cleaning is not enough to reduce the depths of these pockets, a periodontist would advise you to have pocket reduction surgery.

In some cases, we will also combine pocket depth reduction with a regenerative procedure such as bone grafting. This procedure involves the placement of a tissue-stimulating protein in your jaw, and we often tend to do it when a patient is suffering from bone or tooth loss.

Bone grafts are quite effective when it comes to treating gum disease since they can encourage bone regeneration and help keep up your oral health. If you want to know more, contact our office today for more information on periodontal treatments.