What are the Recovery Tips from Gum Graft Surgery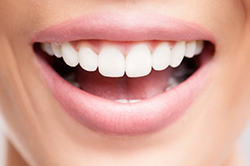 Gum graft surgery is mainly used on receding gums. When gums recede, they expose your tooth roots. This increases the risk of tooth sensitivity and possible oral infections. After undergoing gum graft surgery, there are several tips you can apply to recover quickly. Some of them include:


Eat Soft Foods

You should eat soft food that won't affect the recovery process. Stick to eating mushy, soft foods like bananas, mashed potatoes, avocados, eggs, and oatmeal. These foods are nutritious and soothing, making them ideal for your recovery. They also won't cause any irritation to the surgery site. You should avoid eating highly flavored and spicy foods until the wound is fully healed. Eating such food can aggravate the surgical site and prolong the recovery period. Therefore, you should eat soft, non-spicy foods for at least a week after the surgery. Stick to this diet until your mouth is healed and in excellent condition.


Avoid Cold and Hot Foods

After undergoing a gum graft procedure, avoid drinking anything overly hot or cold during the first three days. Such foods and drinks can interfere with the surgical wound and lead to swelling. Instead, it would be best if you considered using foods and beverages that have neutral temperatures. This will help limit the level of discomfort. It also helps prevent damage to your gum tissues and other parts of your mouth.


Try Using Ice

It is common for your cheeks to swell after oral surgery. You might also experience bruising after a gum graft surgery. In that case, using ice packs can help reduce the swelling and control discomfort. For the best results, start using them immediately you leave our offices. Remember that ice packs should be placed on the outside of your cheeks, not inside. Get in touch with us for more information on how to recover from gum graft surgery.