The Main Causes of Gum Disease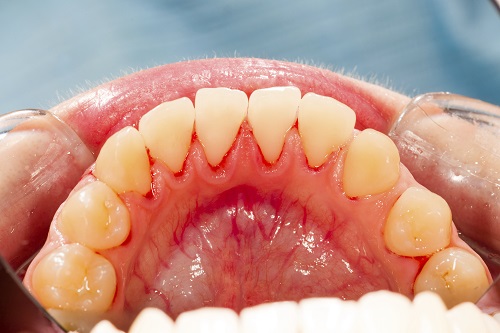 Gum disease can become a very serious condition to your oral health. If left untreated, it can result in damaged soft tissue, destroyed jawbones, and tooth loss. Although poor oral hygiene is usually the main cause of it, there are also other causes or risks that you should know about.


Plaque

Plaque generally refers to a thick build-up of bacteria that can form on the gums and teeth these forms of bacteria can produce harmful acids, which can cause damage to your tooth enamel. Fortunately, preventing plaque is easily done through the proper tooth and gum care, so be sure to floss daily and brush at least two times a day.


Smoking

Apart from causing other serious health conditions such as lung cancer, and tuberculosis, smoking can also increase your risk of getting gum disease. Smoking can affect the amount of oxygen that goes into your bloodstream and most likely cause more bacterial plaque in your mouth. Moreover, it can also interfere with the normal function of gum tissue cells in your mouth. As a result of this, smokers are more susceptible to oral infections than non-smokers.


Other Health Conditions

Certain health conditions can also increase your risk for gum disease. Diabetes, in particular, can promote higher blood sugar and the growth of bacteria in your mouth. Medicines such as antidepressants or antihistamines may also increase your risk for gum disease. This is because they can cause dryness in the month. If you have any concerns with regards to the effects of your health condition, make sure to discuss them with us on your next visit.


Family History

If you recently found out that a member of your family had gum disease, be sure to keep that in mind since recent studies suggest that genes or family history can also contribute to the development of gum disease. However, unlike other risk factors, the effects of your genes are not controllable. Please call our office today to know more about the main causes of gum disease.