Lasers Can Repair the Shape of Damaged Gums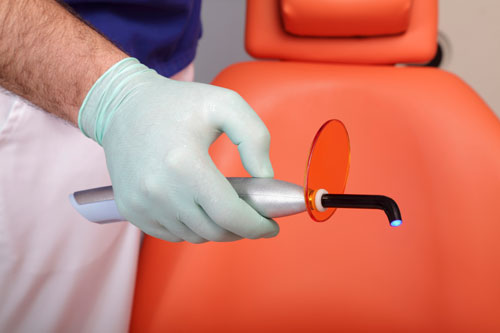 Laser dentistry is a modern practice used in various dental procedures. It is applied in root canals and oral cancer screenings, among others. One of the most common uses of lasers in dentistry is gum reshaping. This procedure has become popular for both restorative and cosmetic purposes. Therefore, if you want a gum reshaping procedure for cosmetic purposes, you will see your smile improve significantly. Most gum reshaping procedures depend on lasers for effective outcomes.


Gum Reshaping through Lasers

Typically, laser dentistry depends on the use of laser lights. A reaction occurs when the laser beam hits the hard and soft tissues in your mouth. This reaction enables the reshaping of your gum tissues. Even though it is far less sensitive compared to traditional scalpels, the laser beam acts as a cutting tool or tissue vaporizer. Laser dentistry can be applied in other procedures like oral cancer biopsies, root canals, and periodontal disease.

Various conditions can lead to damaged gums, which can leave you with an unpleasant smile. If you are considering a gum reshaping procedure for cosmetic purposes, you should explore all the options. You should consult with us and inquire about the best options available. We have experienced experts that are specialized in soft tissues and will give you vital information. We recommend laser dentistry when undergoing a gum reshaping procedure because the laser beam removes excess tissue and evens out the gum line. Compared to traditional scalpels, dental lasers are more effective, and the recovery process is quicker.

Furthermore, gum reshaping procedures done through laser dentistry are simple and straightforward. We use a local anesthetic during the procedure to avoid any discomfort. Therefore, when thinking about undergoing a gum reshaping procedure, always opt for laser dentistry. Visit our offices for more information on how lasers are used in reshaping damaged gums.