How Smoking Increases Your Chances of Getting Gum Disease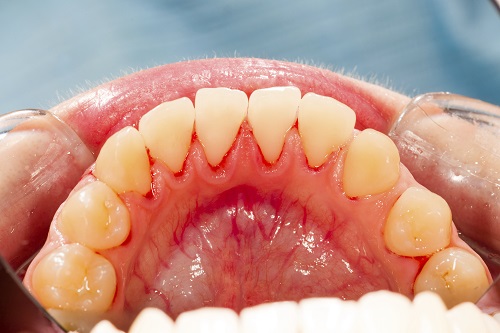 Smoking poses a great risk to your health. For instance, it increases the risk of deadly diseases like lung cancer and heart disease. Besides, smoking can have a significant impact on your oral health. This is because it increases the risk of gum disease and possible tooth loss. Therefore, it is important to stop or limit alcohol consumption.


Smoking and Gum Disease

According to statistics, people who smoke pipes, cigars, cigarettes, or e-cigarettes have double the chances of getting gum disease than those who don't smoke. Furthermore, gum infection among smokers is four times more advanced than among non-smokers. Those regularly exposed to second-hand smoke are also at risk of having these conditions.

There are several reasons why smoking is so dangerous to your oral health. One reason is that smokers are less likely to recognize that they have gum disease compared to non-smokers. This is because they may not display common symptoms of gum disease like bleeding, swollen, or red gums. This happens because there is nicotine in tobacco that interferes with the normal circulation of blood. As a result, the gums will appear healthy when they are far from it.

Furthermore, the interference of air circulation will also affect the supply and production of antibodies that help fight infections. As a result, gum disease will worsen and complicate the treatment process. It will also slow down the healing process. This is why smokers are at a very high risk of gum disease compared to those that don't smoke. Therefore, it is very important to avoid smoking. You should also avoid other risky behaviors like drinking alcohol. In fact, those that drink and smoke at the same time experience severe cases of gum disease. These conditions always result in tooth loss due to irreversible damage. Visit our offices for more information on how smoking causes gum disease.