4 Most Dangerous Foods for Your Gums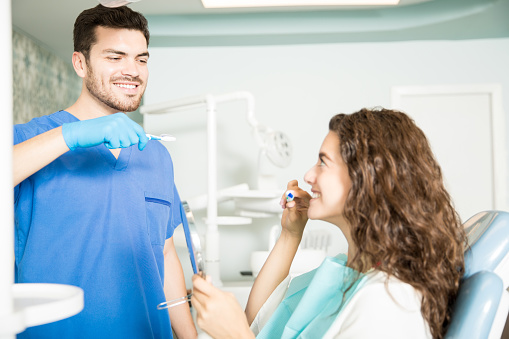 Some foods are not gum-friendly. Four of these foods include ice cream, vitamin C foods, such as tomatoes and citrus, white bread, and sports drinks.


Why Ice Cream Is Not Good for Gum Health

Not only is ice cream sweet, it also is cold, which can irritate any exposed roots. Plus, the sugar in the treat can cause decay. Therefore, it is not a gum-friendly type of food. Use a mouthwash without alcohol twice a day to neutralize the acids in your mouth and rinse your mouth with water after eating any sweet.


Vitamin C Foods - Tomatoes and Citrus

Tomatoes and citrus fruits are yet other foods that do not promote gingival health. When eating tomatoes, balance out the acid by eating the fruit with acid-neutralizers, such as lean beef or chicken, lentils, tuna, or mozzarella. Most citrus fruits are high in vitamin C. Try to switch out citrus for other vitamin-C fruits, such as cantaloupe or a honeydew melon.


White Bread

White bread is yet another food that is dangerous to the gums. The starches in the bread are simple carbs that convert into simple sugars – the kind that bad, decay-causing germs like.


Sports Drinks

Sports drinks are not only high in sugar; they also contain acids that erode the enamel and affect the gums. If you drink a sports drink after exercise, it is better to switch to plain water.

What are you eating or drinking that could negatively impact your gums? Not only should you brush twice a day and floss each day, you also need to eat foods and drink beverages that neutralize the acids in your mouth. Contact us with any concerns along these lines. Also, give us a call if you would like to schedule a comprehensive periodontal evaluation (CPE). Be proactive about your gum health, whether it involves your diet or your at-home dental care routine.