How is Periodontitis Diagnosed?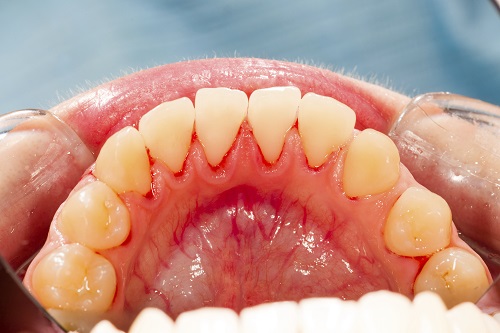 Periodontal disease affects the lives of almost 50% of the American population aged 30 and above. The serious gum disease can also result in the loss of teeth and the need for dentures. More importantly, periodontitis can also result in other additional health implications, which could have otherwise been easily preventable. It is important to note that when it comes to a serious gum disease, such as periodontitis, it does not discriminate and can affect anyone regardless of their age or sex.


What is Periodontitis?

Periodontitis is an ongoing gum disease which escalates with time if left undiagnosed or untreated. What makes periodontal disease serious is that it affects not only the gums and teeth of a person but also the jaw bone, which can have serious implications. Additionally, if the bacteria that's built up in the gaps between the gums and teeth enters into the bloodstream, it can increase the risk of other health conditions such as cardiovascular disease, arthritis and other health complications.


Early Diagnosis of Periodontitis

The dentist is able to detect signs of periodontitis and what stage it's on during a routine dental checkup. However, it is also possible for the individual to check of signs and symptoms of periodontitis as well. Some of the symptoms include bleeding and swollen gums, amongst others. As the disease progresses, you will also experience pain and discomfort while chewing or brushing your teeth.


Non-Surgical Treatment

Once the dentist has conducted a thorough evaluation of the condition and found out the stage or severity of your gum disease, you will be provided with the possible treatment options and daily regimen guidelines that will help in the treatment of periodontitis.

You can contact Dr. Hosseini and at Aesthetic Periodontal & Implant Specialists, who are available to answer your questions and guide you through the treatment process. So, why wait. Call now at (210) 614-4700 to schedule your appointment today.