What is the Difference Between Scaling and Root Planing?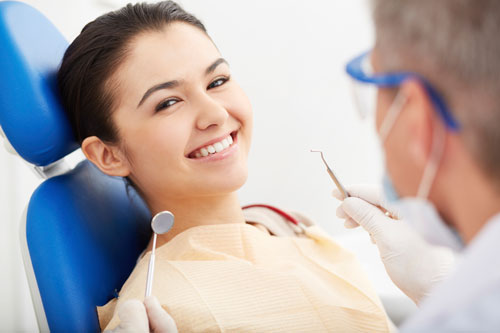 Although vastly different from each other, the procedures of scaling and root planning are often confused or even interchanged. Therefore, it must be noted that they serve entirely different purposes and each is distinct and crucial in its own way. More often than not, scaling and root planning might be different stages of the same treatment.


What is a Dental Scaling?

Scaling is a cleaning procedure, mainly used for treating gum diseases. Over the course of time, food particles tend to get stuck inside the small pockets inside our gums and between our teeth. As they accumulate, they take the form of plaque, which then hardens slowly and becomes tartar. Plaque and tartar are extremely dangerous for our oral health as they are brimming with bacteria, and they can quickly lead to gum disease and painful inflammation.

These particles are lodged in such a way that even thorough brushing and flossing are unable to remove them, which raises the importance of regular dental cleanings by our professionals. Scaling is a part of regular oral check-up, but they are also equally crucial during the cleaning procedure of other oral diseases or implantations, as well as the treatment of gum disease.


What Happens During a Root Planing?

Root planing is a constructive procedure that involves smoothening and flattening of rough surfaces that may have formed on the teeth due to diseases. The main reason as to why it is often compared to scaling is because of the fact that it also involves a deep cleaning of the teeth and gums. This is done to remove the bacteria which may have found their way into the layers of the teeth.

If you have any further questions about root planing, scaling, or periodontitis in general, we can help you. To learn more, please call our office and schedule an appointment with our expert team today!