Can Gum Disease Affect the Way Dentures Fit and Work?
Posted on 1/11/2021 by Amir Hosseini, DDS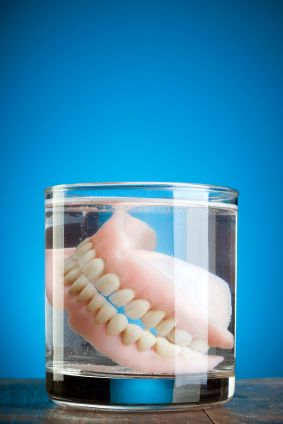 If you get dentures, you need to make sure to clean them daily and to take care of your gum health. Gum disease can impact the fit of your dentures as well as your dental functioning.


Why You Need to Get Rid of Gum Disease If You Wear Dentures

Gum disease can be limiting, whether you have your natural teeth or wear dentures. That is why it is important to follow a regular routine of dental care, regardless of whether you clean your natural teeth, soak removable dentures, or care for fixed dentures. Gum disease does not take a holiday just because you wear dentures. Therefore, it is important to ensure the health of your gums. We can assist you in your efforts in this respect, as gum disease can impact the fit, wear, and functionality of a set of dentures.


How Gum Disease Leads to Problems with Denture Relines

When you receive removable dentures, your bones and gum tissues naturally shrink. If this happens, it affects your dental profile and how your dentures fit. In fact, bone resorption has become an ongoing problem for dentures wearers. If you have gum disease, the problem will escalate. Because it is easier for bacteria to settle below the gum line, it also has an easier time attacking the tissues and the bones. Therefore, if your gum disease goes untreated, you will experience an even greater increase in bone loss.

The key to successfully wearing dentures is to take care of your dentures daily. If you have removable dentures, you need to use a bacteria-fighting cleanser. Allow your dentures to soak overnight, and do not allow them to dry out. Whether you wear fixed or removable dentures, use a super soft denture brush to clean them. Brush/massage your gums, using a toothpaste and, again, soft toothbrush, to ward off problems with gum disease, including swelling, bleeding, and inflammation. Do not use toothpaste on dentures, as the dentifrice can scratch. A mild dishwashing liquid is a better choice. Would you like to know more about treating gum disease? If so, contact us for an appointment today.