How to Repair Gums for Dental Implant Replacement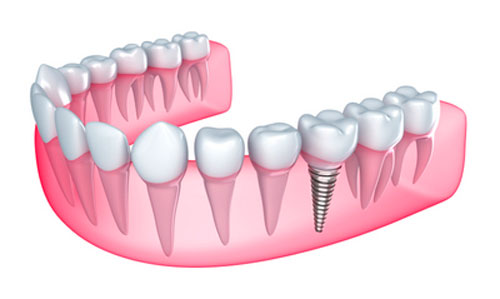 Before you get implants, you may need, in some cases, to undergo a gum graft procedure so the implants can be placed. If you have had severe gum disease or your gums have receded, this may be necessary.


What Procedures Are Used to Repair and Prepare Gums for Implants?

While most people think they can get implants to replace missing teeth, the gums need to be healthy for this to happen. Therefore, gum grafts often are performed to supplement an implant procedure. To ensure that the implant surgery goes well, the gums need to be repaired first if they have receded as the result gum disease. Three types of gum grafts are used to perform this type of procedure. A free gingival graft is done to remove tissue from the roof of the mouth and re-attach it to a receded area. A connective tissue graft may also be used for grafting purposes. This process entails cutting a flap on the roof of the mouth and harvesting the tissue underneath the flap. The harvested tissue is called subepithelial connective tissue. It is stitched to the gum tissue that has receded before the flap on the roof of the mouth is stitched back as well. A pedicle graft, also called a lateral graft, involves the grafting of gum tissue adjacent to the recession site.


How Gum Grafts Lead to Better Outcomes

A gum graft is essential for any patient who wishes to get dental implants and who currently has receded gums. The grafts can help maintain bone mass and prevent future problems with gum recession, infections, or disease. They can also be used after implant procedures to add gum tissue around the implant to prevent future problems with bacterial buildup and inflammation.

If you would like to get implants but you have some gum recession, contact us for a periodontal consultation. We can answer all your questions as well s determine what gum graft procedure may be right for you.