Gingivitis Vs Periodontitis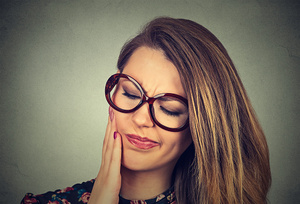 Gingivitis and periodontitis share a few similarities, including the fact that both are types of gum disease. There are also several differences between the two that highlight the importance of seeking preventive and treatment measures.


What is Gingivitis?

Gingivitis is a mild type of gum disease characterized by inflammation of the gums. It is caused by a build-up of bacteria and plaque along the gum line. This irritates the gums, causing them to be red and swollen.


What is Periodontitis?

Periodontitis is a more severe form of gum disease. Periodontitis happens when plaque and tartar dig below the gum line, causing the gums to recede and causing pockets. As the body tries to fight the bacteria, it weakens the structures surrounding the teeth, causing them to loosen.


Difference in Symptoms Between Gingivitis and Periodontitis

Gingivitis is a milder version of gum disease, and the main symptoms are bad breath, bleeding, and swollen gums. Periodontitis contains the symptoms of gingivitis and additional symptoms, like deep gum pockets, receded gums, loose teeth, and low bone density.


Difference in Diagnosis Between Gingivitis and Periodontitis

Gingivitis and periodontitis can have similar diagnosis examinations. Your dentist or periodontist will conduct an oral examination to detect the presence and extent of inflammation, redness, and bleeding. Where periodontitis is being diagnosed, your periodontist might perform an X-Ray to determine the extent of bone damage.


Difference in Treatment Between Gingivitis and Periodontitis

Treatment of gingivitis is non-surgical. The patient is usually required to improve their dental care habits by brushing and flossing twice daily. Adding a microbial mouthwash is an added requirement. Using a soft-bristled brush helps avoid bruising the gums, subsequently avoiding bleeding. Professional cleaning using tooth scaling and root planing may be necessary to remove plaque build-up. Periodontal treatment is a little more extensive, including surgical procedures like soft tissue grafts and bone grafts where the damage has eroded the gums and the alveolar bridge.