Heart Disease And Oral Health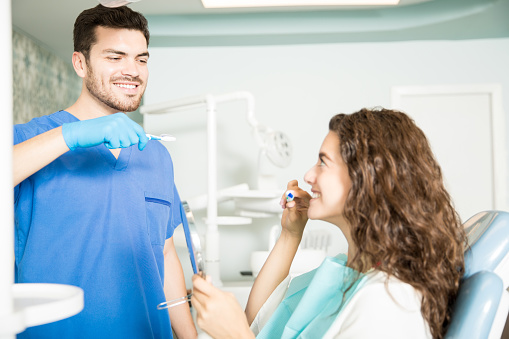 There is evidence from several reputable sources that there are two obvious links between a person's oral health and heart disease. The first link suggests that if you are suffering from gum disease, whether moderate or in the advanced stages, you are more susceptible to heart disease compared to someone who has healthy gums. On the other hand, the overall health of your mouth can provide dentists and general doctors with warning signs of a myriad of diseases and conditions including heart diseases.


Can Unhealthy Teeth Cause Heart Disease?

The movement of bacteria and other germs from one's mouth to other parts of the body through the bloodstream is primarily what connects heart disease and oral health. Unfortunately, these bacteria, upon reaching the heart attach themselves to tissues, causing inflammation.

The inflammation can cause diseases like endocarditis. This disease refers to an infection of the heart's inner lining. The American Heart Association has it that some cardiovascular diseases like stroke and atherosclerosis, commonly referred to as clogged arteries, have a connection with an inflammation brought about by oral bacteria.

An individual's gums are considered a bacterial highway to their heart. Having bleeding gums, toothaches, abscesses, or cavities shouldn't be taken lightly. Make sure you get a comprehensive checkup.


Who is at Risk?

Your odds of getting heart disease are higher if you have gingivitis or advanced periodontal disease. It can even get worse when gum disease goes undiagnosed and unmanaged because the bacteria that cause gum infection live in the mouth. As such, without observing proper oral hygiene, there are odds of the bacteria entering the bloodstream and attaching themselves to the blood vessels, hence increasing your likelihood of catching a cardiovascular disease.

Even for patients who do not have noticeable gum inflammation, the accumulated plaque and not observing adequate oral hygiene might predispose them to gum disease. When the bacteria migrate into the bloodstream they can cause elevated C-reactive protein, which indicates an inflammation in the blood vessels. Visit us for professional cleanings and checks to keep gum and oral health at optimal levels.