Maximize Gum and Teeth Health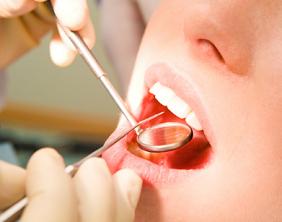 It's the beginning of a new month, and you're hurrying around trying to get as many things done as possible. From work projects to obligations around the house to selecting what to serve for supper, keeping strong dental hygiene may not be at the top of your list of priorities. Luckily, there are ways to combat the dangerous bacteria that can harm your smile.


Keep Gum with You

Chewing Xylitol-containing gum is a great way to increase saliva production and reduce food particles from adhering to your teeth. It is not just a far better habit than biting your nails or biting on a pen or pencil, but the natural sugar will fulfill your sweet taste without the added sugar. This means you don't have to be afraid about your gums causing tooth decay, cavities, or gum disease. Furthermore, unlike traditional sugar, xylitol is not metabolized by the microorganisms in your mouth.


Don't Forget Floss

Good for you if you are one of the rare people that carries along a tiny backpack containing oral hygiene supplies! Having a toothpaste and toothbrush on hand after a lunch meeting will not only benefit your teeth and breath for the rest of the day, but dental floss will also aid to remove any harmful germs and food debris from between your teeth. Fortunately, flossing is simple and can be done anywhere, so whether you keep it in your vehicle, purse, or at your desk, floss daily.


Rinse Your Mouth

Diet particles left behind by your food tend to bind to your tooth enamel no matter when or what you devour. If these bits are not removed, germs will begin to grow and eat away at your teeth. Try to rinse your mouth after eating and/or drinking when feasible. It isn't always feasible, but when it is, this quick and easy procedure can wipe away everything in your mouth that might contribute to tooth decay, cavities, or gum disease.


Protect Your Beautiful Smile

Wearing a nightguard will help you avoid excessive wear and tear on your teeth and relieve crippling jaw discomfort if you are prone to bruxism or have temporomandibular joint dysfunction (TMD). Wearing a nightguard will enable you to sleep better, wake up feeling less unpleasant, and enjoy the benefits of a brighter, better smile.