Tips to Recover After Gum Graft Surgery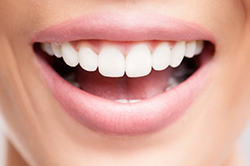 A few reasons gum recession can occur include age, eating habits, and illness. The main reason for gum grafting is to offer treatment when a healthy gum is grated to the receding places. Many misconceptions about the surgery and the number of teeth engaged confuse most patients. For example, it is believed that patients with natural teeth will likely have more visibility of receding gums. However, that is not true because even those with dentures and tooth implants can also be affected. Hence, learn some hacks you can use if you undergo a gum grafting operation.


Keeping Lips Zipped is Crucial

After the surgery, the first time you will feel your lips, they will be tender. Hence, the periodontist will recommend you keep your gauze in position for the next 50 minutes to prevent bleeding. Also, speaking is not good for you in those few days after the operation. However, you can use other communication methods, such as an erase marker or a whiteboard.


Refrain From Wondering Your Tongue

Although the temptation to let your wander is there, especially once the operation is done, you do not want to do that. After the operation, prodding and poking using your tongue after gum grafting can cause stitch breakage and gauze displacement, among other problems. The best thing you can practice now is to maintain an open mouth, not ignore your dentist's guidelines so that pain can be minimal and result in great post-gum graft operation results.


Ice To Relieve Swelling

It is common to feel swelling after any type of surgery, including gum grafting. Swelling happens after a physical trauma occurs to any part of the body. The good thing is that bringing the swelling down can be done when you hold an ice pack to your jaw and lips for the gum grafting swelling case.